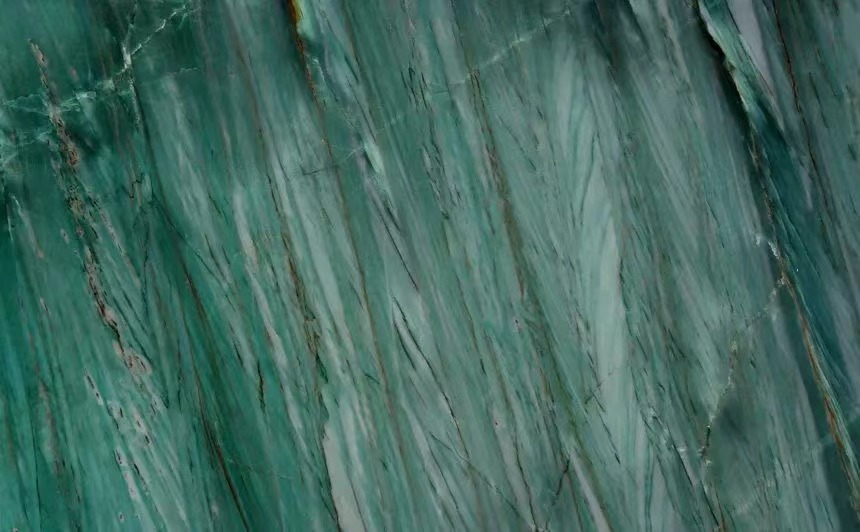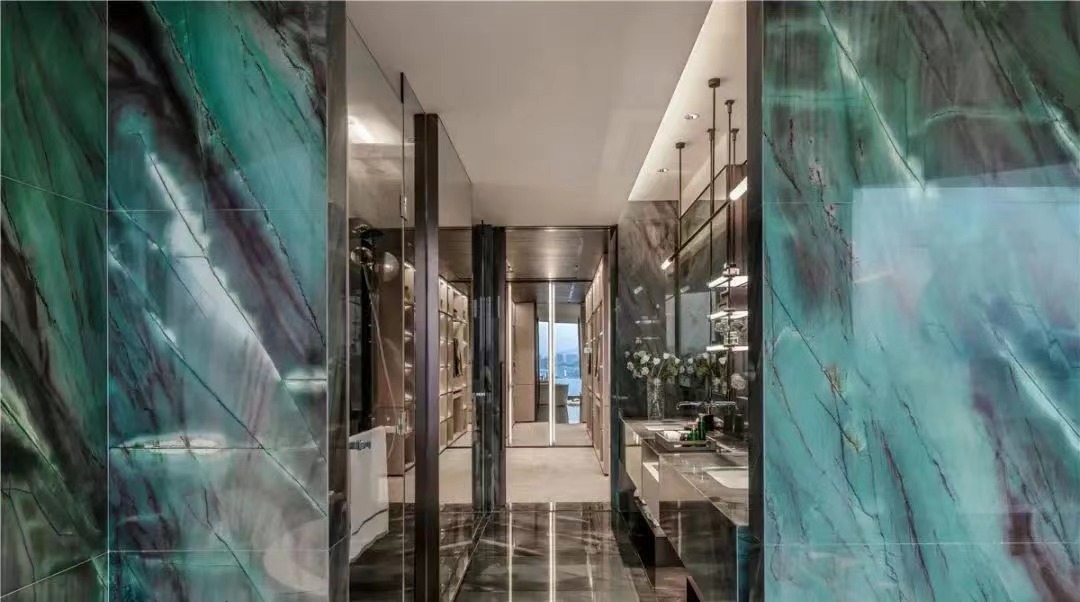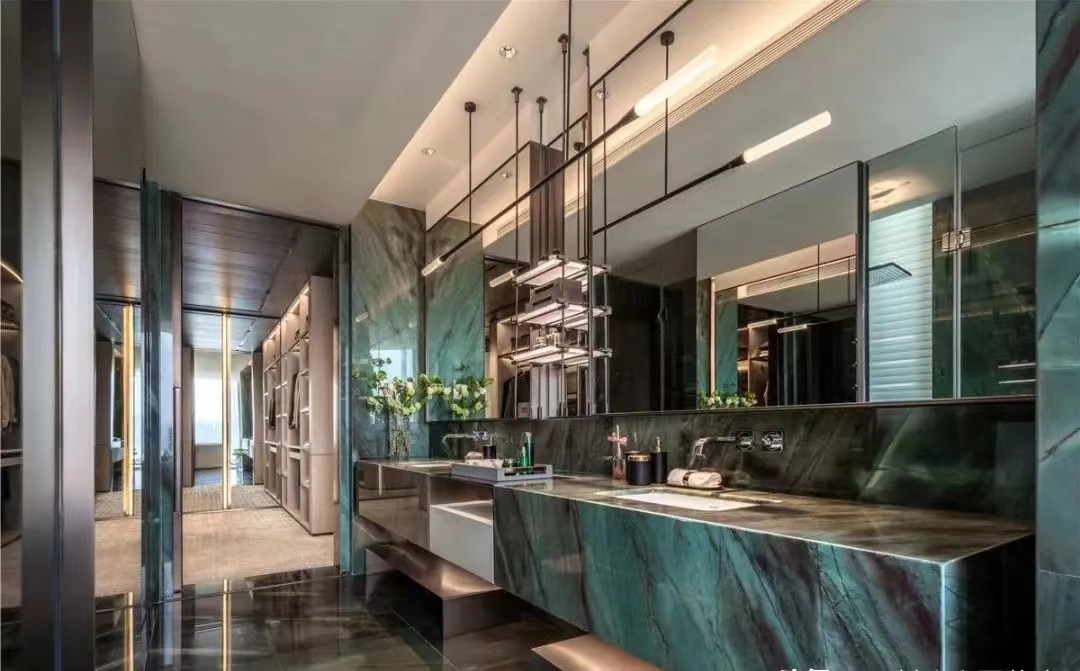 Green embodies vitality, nature, and hope. It endows your home space with the most stylish character and brings to you the most comfortable and pleasant enjoyment. Living in the space embellished with green, life becomes comfortable and beautiful just like an exquisite poem...
Emerald Green Quartzite  
Emerald Green Quartzite is quarried from Brazil. The inherent royal traits have granted the fantastic quartzite material with nobility and beauty. The very fresh emerald green color is astonishingly gorgeous, preserving the light spring indoors forever. Emerald Green or Botanic Green Quartzite is perfectly suitable for kitchen countertop, bathroom and statement walls. It enlighten the interior space with energy and vitality.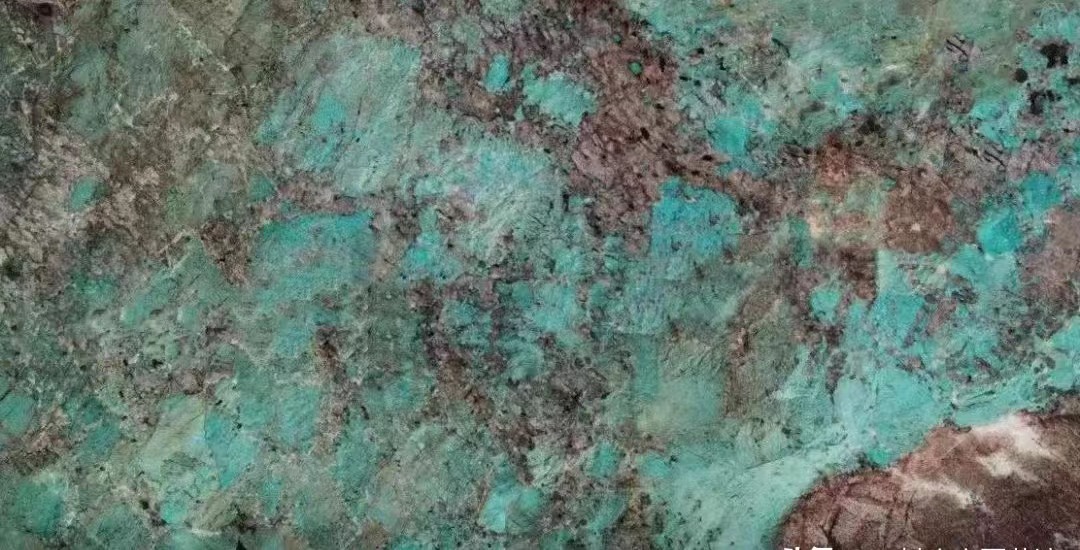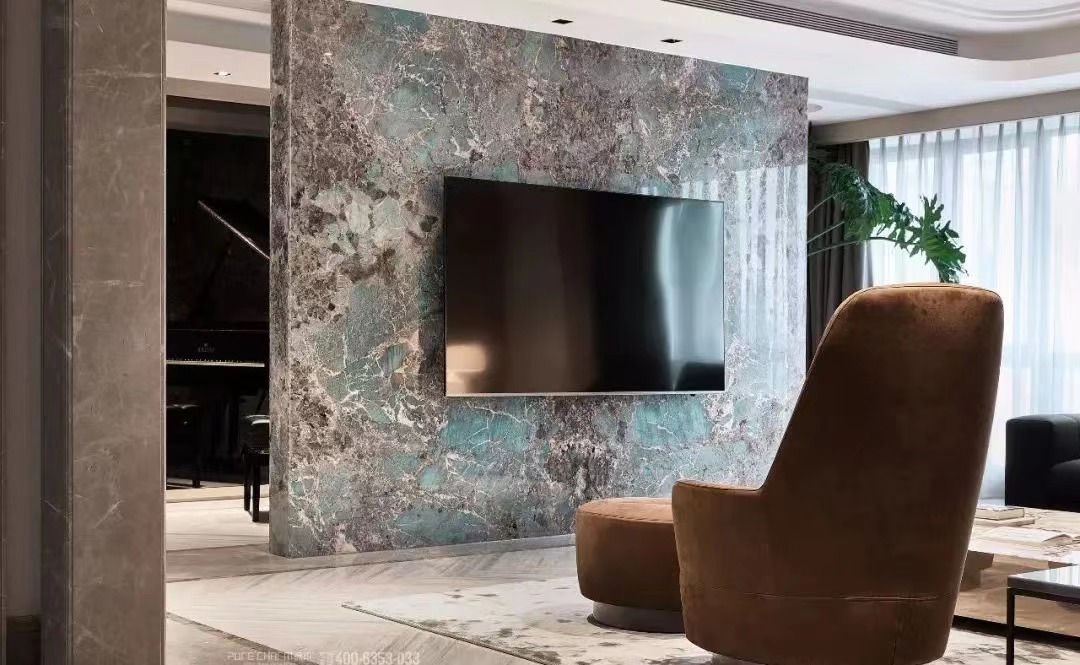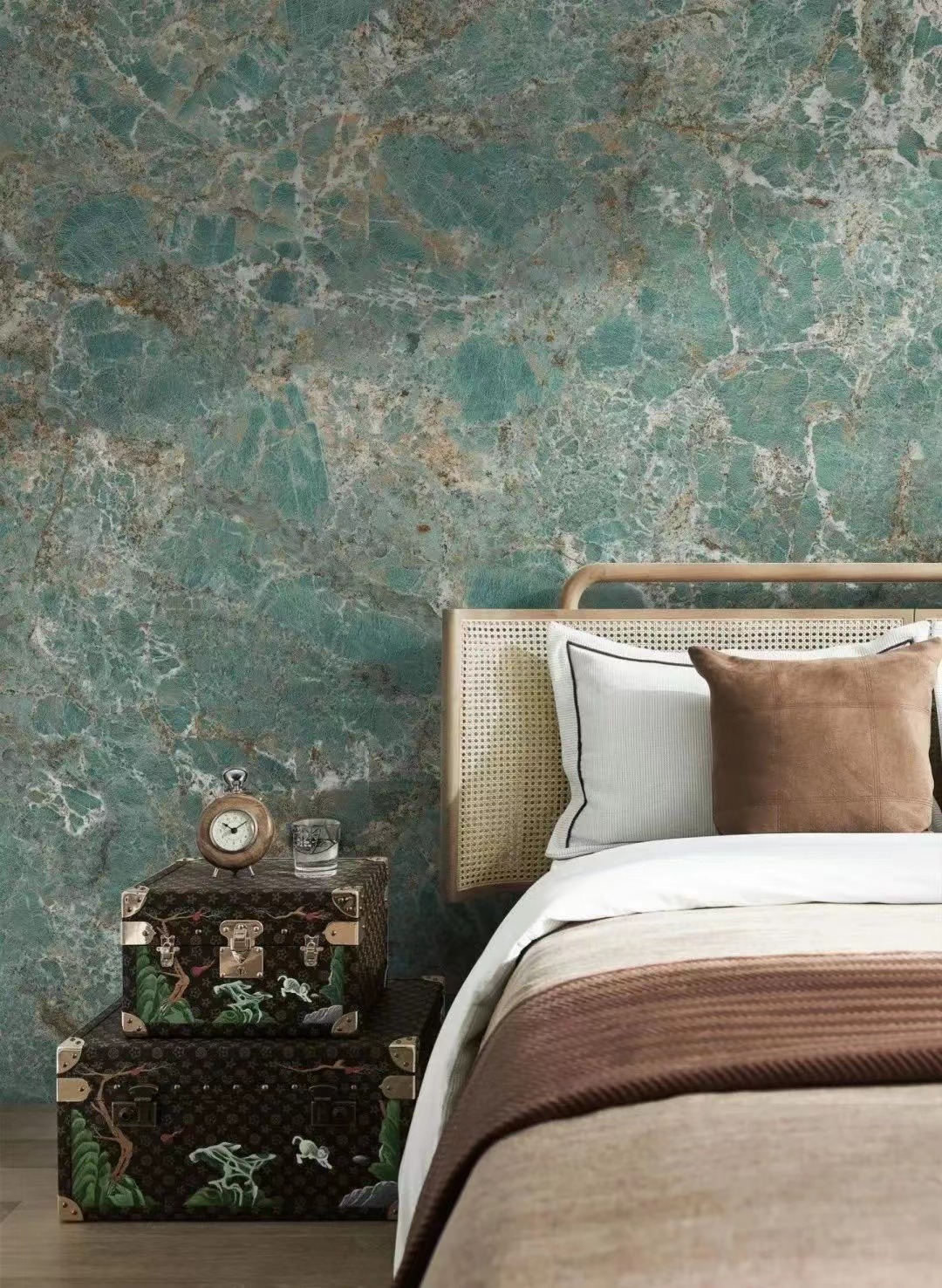 Amazonite Quartzite 
Amazonite Quartzite is another world-renowned green quartzite from Brazil. Amazonite Quartzite is not luxurious for its price but for its highly ornamental green nature and its vigorous veins. It is not any ordinary emerald or blackish green but an alluring color that can expand your imagination and gravitate you.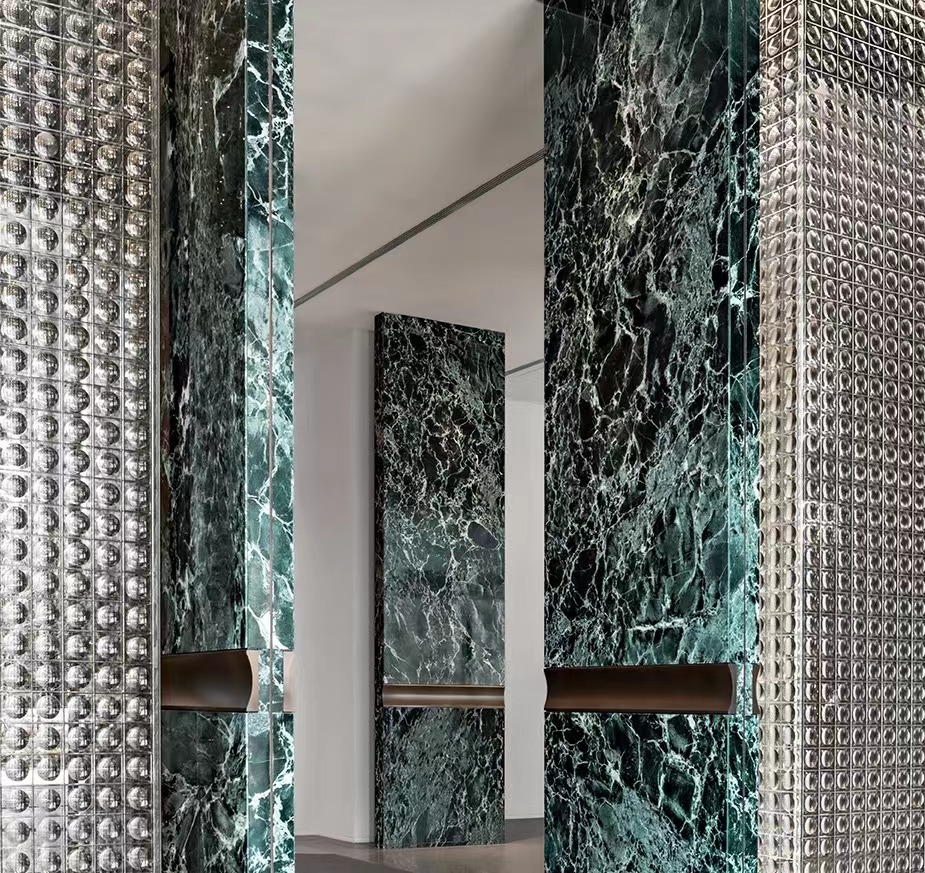 Verdi Alpi Marble
Verdi Alpi Marble is as luxurious as Amazonite Green, but is still distinctive: It has manifested its nobility to the fullest. It is like a vast, deep and mysterious green ocean. Each Verdi Alpi slab or block has its unique texture, demonstrating non-replicability of the natural world.
Ice Jade Green marble/COLD EMERALD Marble
Ice Jade Green Marble is a well-known and expensive natural jade stone in China with smooth and evenly distributed surface, distinct patterns, and fantasy ethereal hues. It is loved by designers from all over the world for its modest nobility, which echoes with a fashionable and high-quality life attitude.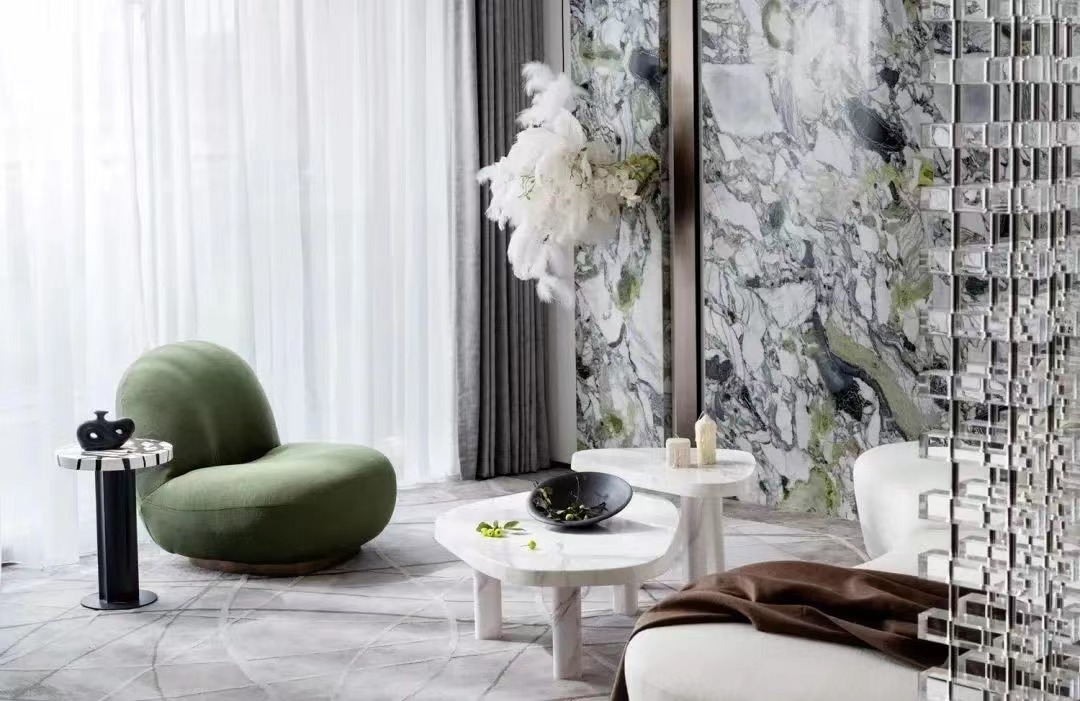 ---
Post time: Jul-01-2022