The continuous development of society has witnessed white marble countertops becoming one of the most hot-selling decoration choices for commercial and residential uses. You can look around at trendy social media posts and find that most people are moving to white marble countertops around the home, business, or work settings. Therefore, this prosperous market gives business people a positive signal that white marble countertops are a worthwhile investment. And if you are in the market and want to invest in white marble countertops, this article will list detailed pros and cons of white marble countertops to help you make a wise decision.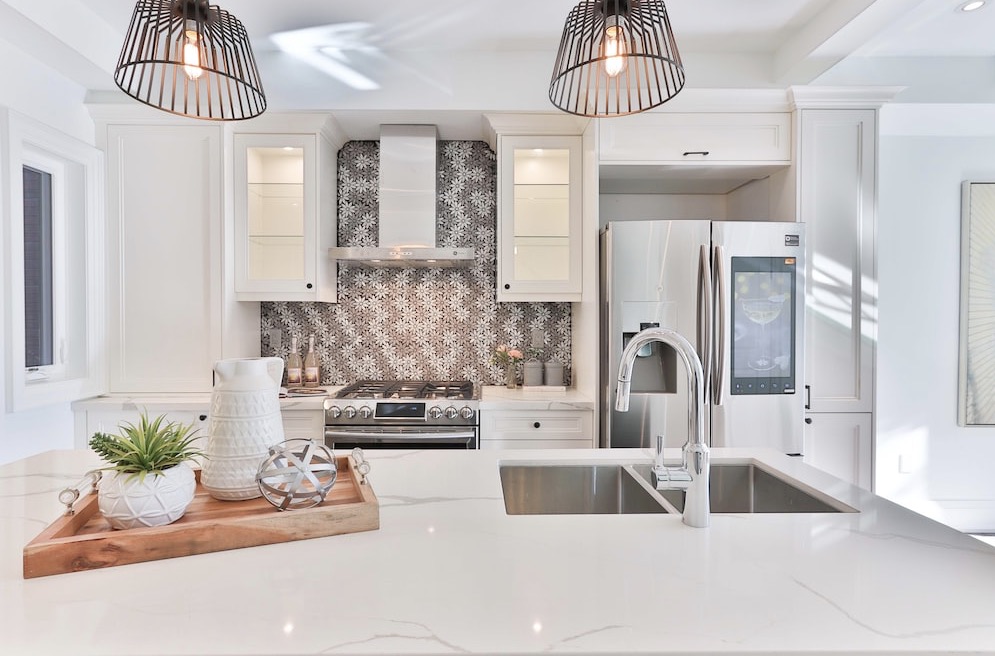 What Are Marble Countertops?
Marble is one of the most attractive and popular natural stones favored by people in different industries. The finished marble slabs are used for multiple purposes, including flooring, countertops, walls, and tabletops for different spaces. The physical properties of marble slabs make them outstanding choices for countertops because they are hard to damage and easy to maintain. Among various colors of marble countertops, white marble countertops are particularly in high demand due to their unique appearance and style.
Pros of Using White Marble Countertops
1.Timeless Appearance
Because white marble countertops feature natural, elegant, and timeless characteristics, other imitation countertop materials cannot match the timeless appearance and beauty of natural white marble. The refined structure of white marble countertops cooperates well with any style or design of the background to create a unique atmosphere that will not be out of style. In addition, the look of this natural stone is completely exclusive, which means you rest assured there is no other white marble countertop in the world exactly like each other.
 2.Suitable for Many Places
White marble countertops are alluring and can easily match any style in different places. They will shine in kitchens, bathrooms, bars, reception halls, hotels, etc., with their distinctive functions. If marble countertops are properly maintained, they can be used for a longer time than other materials for countertops.
 3.Super Durable
White marble countertops are quite durable. Marble is naturally more resistant to breaking, cracking, and scratching than most other countertop materials. In the long run, the distinctive merits of the durability of marble countertops, including Calacatta marble countertops or Carrara marble slabs, will save costs to much extent because users won't have to replace or repair marble countertops regularly or in the short term.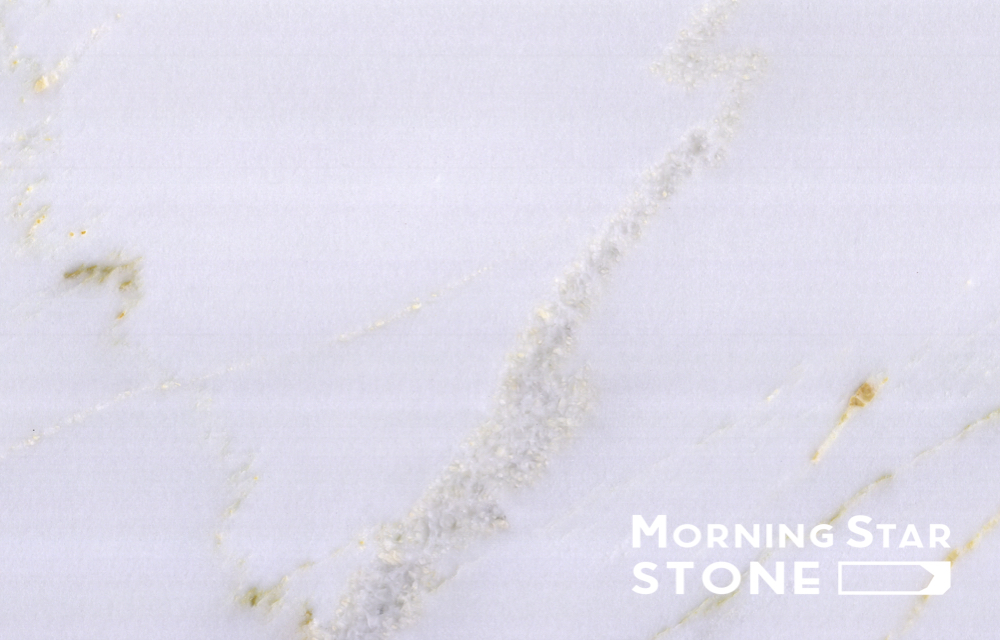 4.Easy to Maintain
White marble countertops are easy to clean and maintain. For instance, the maintenance process is quite easy: wiping the surface with a damp cloth, then drying it with a soft cloth or towel, and the cleaning process is completed. Although it is common for marble countertops to be stained, this can be prevented by a quick wiping or taking a few small precautions.
 5.Cost-Effective
Even though the white marble countertop looks costly, it is affordable. If you choose a reliable supplier to buy white marble countertops, you will not only get cost-effective buying solutions but also obtain satisfying services.
Cons of Using White Marble Countertops
Similar to other countertop materials, white marble countertops have some potential drawbacks. The potential cons include the following:
White marble countertops, such as the most popular type of Calacatta marble slabs, are porous and soft. They are susceptible to acidic liquids like citric acid, fruit juice, and vinegar, which can be absorbed into the marble and damage it from the inside. However, the good news is users can solve this obstacle of white marble countertops with regular maintenance and preventive measures such as sealing, polishing, etc.
White marble is relatively heavier than most other countertop natural stone materials. It would be best to hire skilled professionals to get the job done, preventing potential damage to slabs during the process and proper installation.
Conclusion
As aforementioned, as an extremely popular choice for countertops, white marble is versatile enough to look excellent in many spaces. The benefits of white marble countertops have overwhelmed the cons mentioned above, and that's why many people choose them. For the best experience, choose a reputed white marble countertop fabrication company. Morningstar Stone is a recommended brand.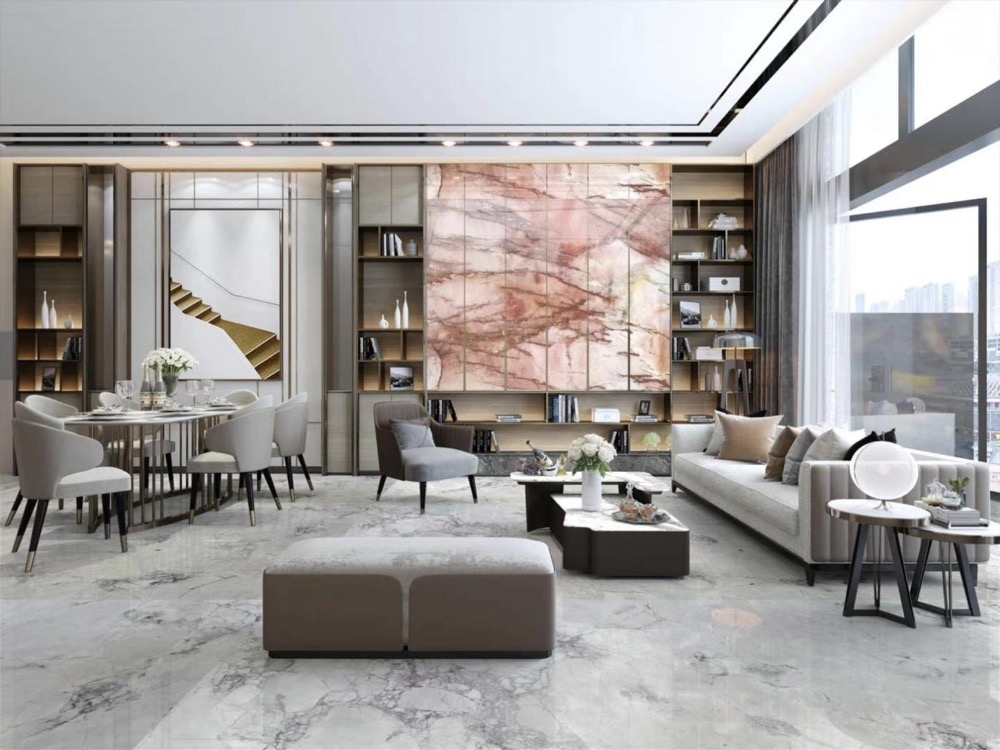 Morningstar Stone specializes in fabricating and supplying high-quality natural stone countertop materials for installation in kitchens, bathrooms, outdoor kitchens, reception halls, fireplaces, and more. We have a large inventory of popular products like marble, white marble, granite, quartz, limestone, etc. Our several years of experience allow us to be knowledgeable in a wide range of stone products we fabricate to help consumers achieve their interior design goals.
In addition, Morningstar Stone seeks to provide quality products at competitive prices. For instance, we work closely with each client to provide attention to detail in order to ensure that our collaboration results in the fabrication of materials achieving cost-effectiveness. And you will be amazed at our black and white marble countertops, Carrara marble slab, marble mosaics, marble tables, 3D carved stone walls and art, etc. Therefore, please feel free to get in touch with us if you are interested in our white marble countertops.
---
Post time: Feb-07-2023